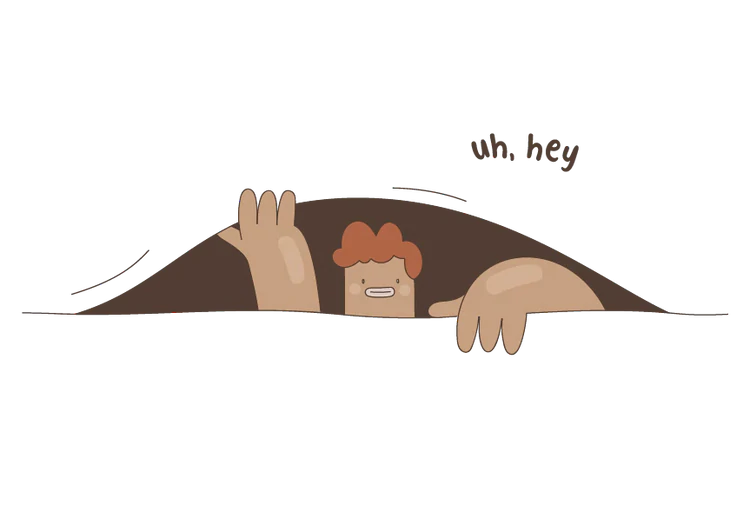 Crockd was started with one mission: to get you out of your head and into your hands.
it all started one rainy Friday arvo…
We were looking for a way to unwind from the week. We wanted something that could help us chill out and find a sense of ease. Something imperfect, messy and real. Something creative.
We figured we'd order some clay online, watch some tutorials and get our creativity on. Only ordering clay wasn't so easy — it involved wholesale accounts and bulk amounts 👎
But although our impulsive crafternoon was out of reach, it got us thinking… Maybe there were other people (like you!) looking for fun date night ideas, a way to unwind or a way to connect with their creativity and with others.
So we hosted our first crafternoon with some mates and it was pure magic — interesting creations, deep conversations and a whole lotta laughs. 
That's when we knew this was something more people needed to experience.
So fast forward a couple of years, and here we are. Still shook that so many people believe in our mission, and want to get Crockd with us.
Rosa-Clare Willis

Co-Founder / Head of Chaos

Andrew Ford

Co Founder / Chief Plate Spinner
Anna Chalfin

Life Of The Virtual Party

Patrick Clayze

The One and Only (intern)
Who we are

Crockd is a creative mindfulness brand. We use hands-on creativity as a way of helping you access your state of flow.

What we do

We create high quality craft kits and supplies designed to inspire creativity, creation and connection.

Why we do it

We believe that creativity is an underrated mindfulness practice not an innate quality or an end result. 
grab a kit and find your flow