Regular price
Sale price
$20.00
Unit price
per
0% off today!
Sold out
🚚 Free shipping over $50
✈️ Express shipping available (AU/NZ)
---
Find your chill without sitting still. These creative mindfulness cards will help pull you out of that funk anytime, anywhere.
This daily card deck comes with 32 cards, in 2 sets:
✔ 16 x "Do It" creative mindfulness cards
✔ 16 x "Release it" affirmation cards
Pair with our
Pastel Paint Set
,
Paint Pens
and
Mess Mat
for the perfect gift to yourself or someone else!
32 Funk Busting Cards

We all get a bit funky sometimes. But that doesn't mean we have to stay that way.

These funk-busting cards are designed to lift your mood by tapping into creative mindfulness.With prompts that are perfect for processing your emotions so that they don't fester into even more funked-up feelings.

Simply grab a card and follow along to find your flow.
Mindfulness Cards FAQs

👇 What's the difference between these mindfulness card sets?
Your "Do It" mindfulness cards are simple, practical prompts for when you need to smash that big red reset button and break through the brain fog.

Your "Release It" affirmation cards are prompts to ponder over when you're in need of a minty fresh perspective on things or have some mental stuff to sort through.

👇 Who can use the Creative Mindfulness Cards?
Literally anyone. And we mean that literally. We all get in a funk at times, and these are the best mindfulness cards to give you an easy way to get out of it. 

👇 How often should you use the cards?
Daily! This isn't to imply you have some funk to bust every day but it's definitely beneficial to take some time for yourself each day. There's 32 in the card set so challenge yourself to get through a whole month of creative mindfulness and mix it up each day with a different card.

👇 What's the meaning of life?
Good question. Not one we have the answer to though. All we know is that life is better with more funky tunes, and less funky moods. Pick up a card to get closer to finding your answer.
The Perfect 'Pick Me Up' Gift

This daily mindfulness set is specifically designed to help you to get what you need out of any moment. If you're looking for a different point of view go with a "Release It" card, and if you need to restart your brain go with a "Do It" card.

Crockd's mission is to help get you out of your head and into your hands so you can always find the perfect pick me up in any of our products.
Free Shipping Over $50

Don't you hate getting smacked by some ridiculous shipping cost when checking out? So do we, just add $50 or more worth of products to your cart and enjoy free shipping anywhere in the AUS!

NZ'ers 🥝 we do have a tiny shipping fee, but only because we want you to receive your order asap, so we opted for the fastest express shipping available! 
Zero Single-Use Plastic

So why can't Crockd declare Single-Use Plastic Free? Great question...

Here's the thing: there's a good reason why clay is always wrapped in plastic. Once it's dug up, keeping it usable is a challenge especially if you're not using it right away. Our clay bricks used to be plastic-free, but, this actually ended up contributing to more waste as the clay would expire faster... 

So now, our eco-conscious approach is to wrap the clay in a single protective plastic sheet within a resealable pouch so that your clay can last a very loooooooooong time.

Until the eco-gods produce a bio-degradable long lasting plastic, we'll continue to do our bit by shipping all our kits carbon neutral. ✌️

 
View full details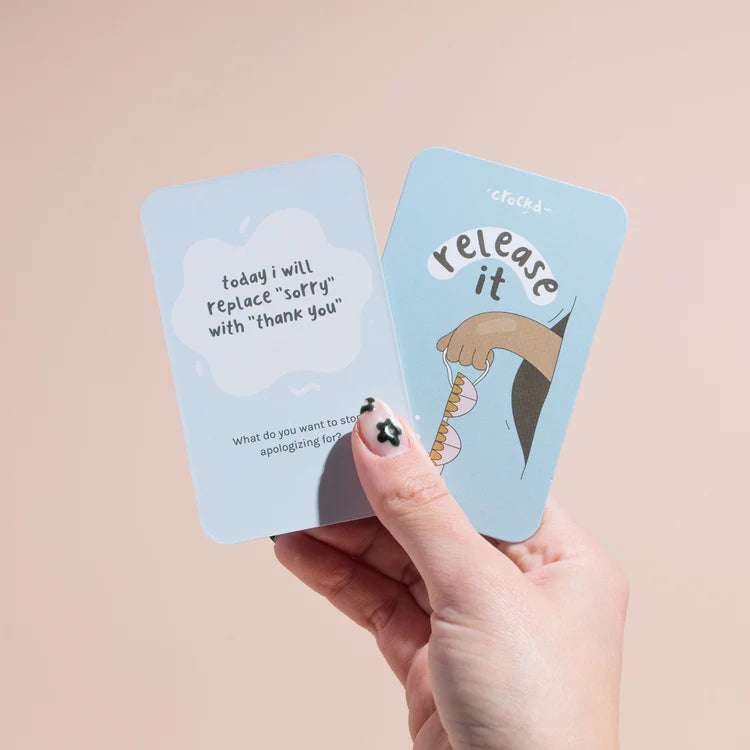 Unbox Your Daily Mindfulness Card Deck
You can't blame Mercury Retrograde for your breakdowns all the time.
These cards will help pull you out of that funk anytime, anywhere (even if Mercury is doing the Macarena near Mars). Get an inside look now!
Do it Creative Mindfulness Cards
Tiny actions that reap big results.  
The "do it" cards are like turning your brain on and off again — perfect for when you 'can't even deal'. 
All you have to do is pick up a do it card and do the funk-busting action. 
Then sit back and bask in your new found flow.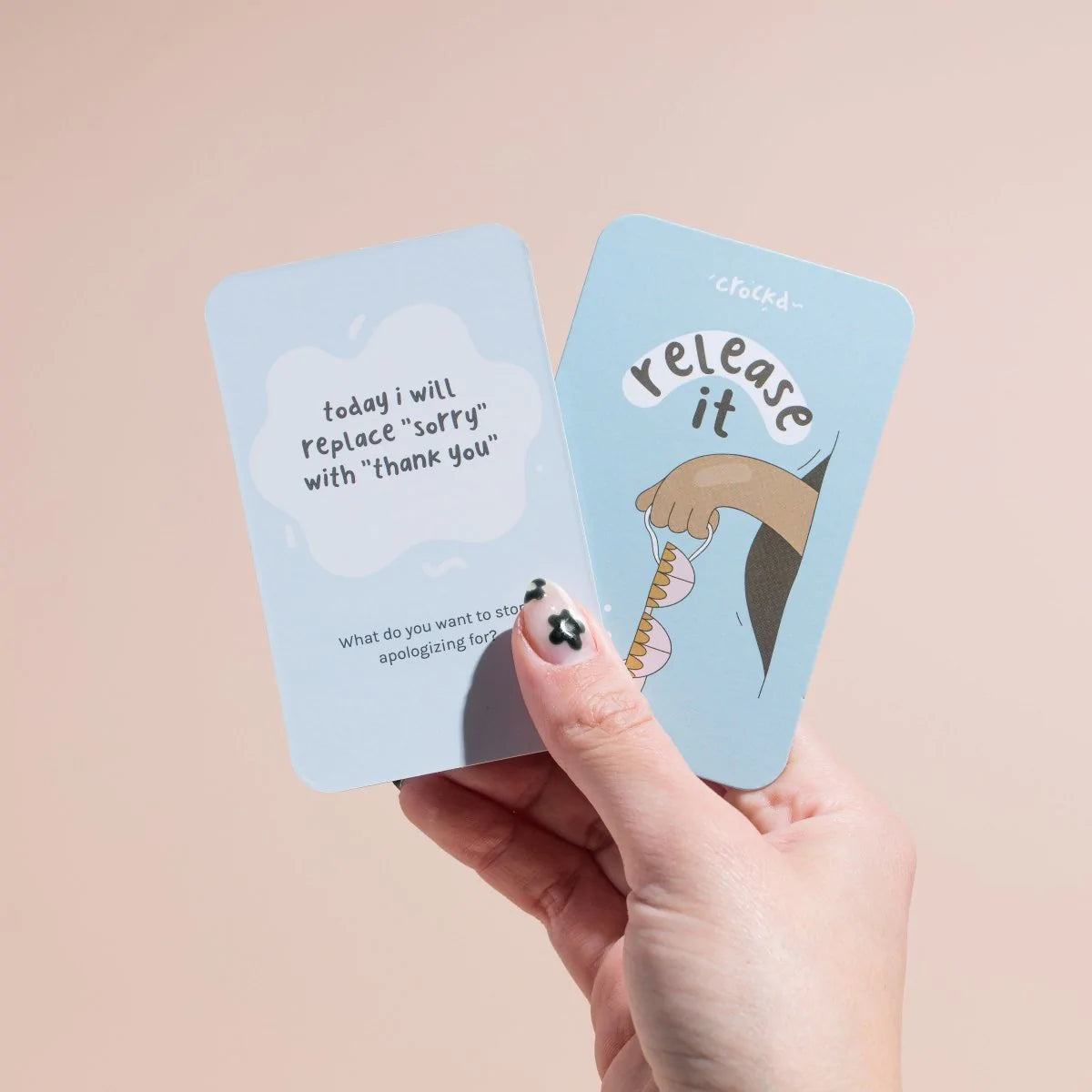 Release it Affirmation Cards
Prompts that'll getcha pondering and show you self love.
The "release it" cards are like talking things through with a mate — but without having to talk to anyone.
Take out your head trash and work through whatever is bugging you. Perfect for when "it's a whole mood."
Each card has a prompt and a question for you to noodle over, under and through.
we're on a mission to get the world out of its head and into its hands
We believe that creativity is an underrated mindfulness practice, not an innate quality or an end result — which is why our craft kits are designed to help you disconnect, reconnect and get dirty.
Eco Friendly

Hand Made

Fast Shipping

Cute Packaging